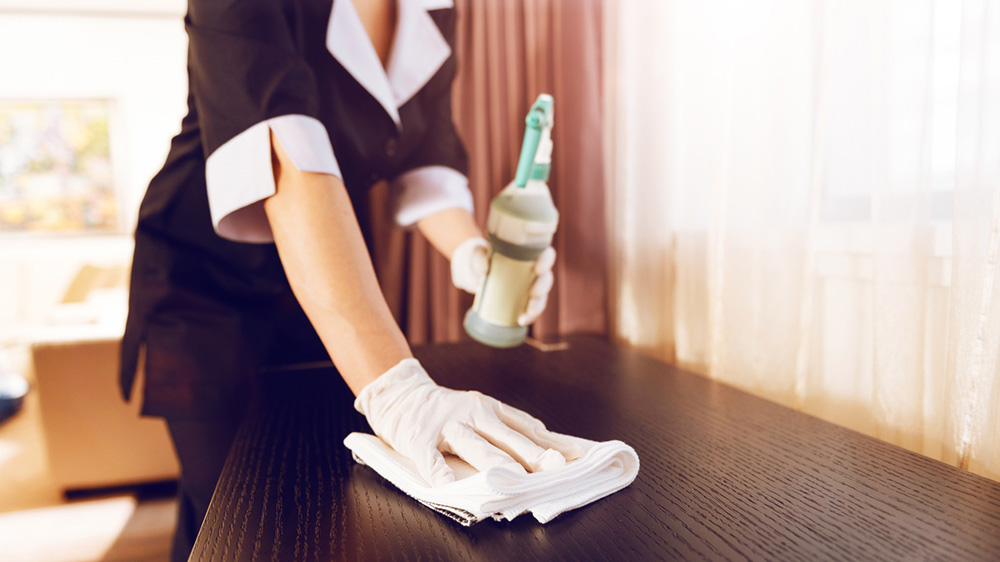 At Milos Villas Hotel, we want to ensure every guest in our facility, that our priority is the health, safety and the peace of mind.
Our Hotel is adapting its operations taking into account the new health safety measures and the "Health First" protocol.
In the opinion of COVID-19, it is considered necessary to get acquainted with the Milos Villas Health & Safety Program that will ensure a relaxing and above all safe stay for you and your loved ones.
We present to you a specially designed management and protection plan in our hotel below:
The operation of the hotel has been adapted in accordance with national health and safety protocols.
All staff have been trained in hygiene and safety.
Specialized Doctor in collaboration with our hotel.
All our staff is equipped with Personal Protective Equipment.
All our staff is tested every month on the Covid-19 test.
Specialized teams for disinfection in collaboration with our hotel.
It is recommended to complete the customer's information online before arrival.
intact thermometer
Intensive cleaning and disinfection of the room is carried out before arrival and departure with a steam cleaner, with top cleaning and disinfectant products.
Elevator does not exist. All our rooms are on the ground and 1o floor.
Each room is provided with an individual antiseptic bottle upon arrival.
Non-basic equipment such as magazines, decorative pillows and covers are removed from the room.
Breakfast and dinner hours are extended.
Safe distances between sunbeds, umbrellas, and tables in our restaurant.
Enhanced cleaning and disinfection is applied to all sunbeds after use.
Systematic chlorination in our outdoor pool using disinfectants.
Strict cleaning system of all common areas with frequent disinfection of surfaces and points that are frequently touched.
Intact bill payment for check out.
WHAT YOU SEE IN OUR HOTELS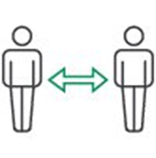 Physical Public Spaces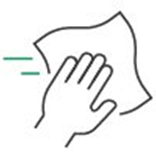 Sanitisation in Distancing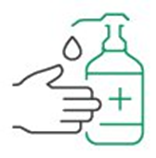 Hand Sanitizer Stations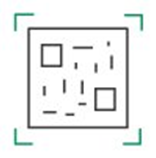 Online Compendiums, Menus and Information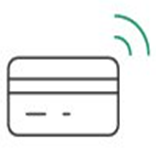 Cashless Transactions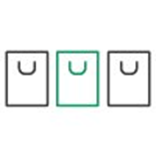 Declutter Unnecessary Items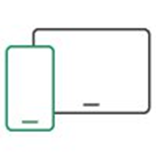 Contactless Check-in, Cleaning and Room Service Delivery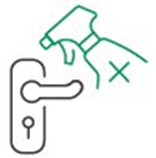 High Touch Points Given Extra Attention
BEHIND THE SCENES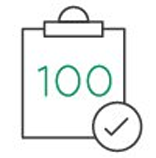 100-point Checklist for Deep Cleans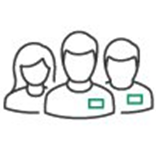 We partner with Cleaning Experts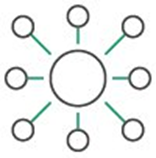 Workplace Health and Safety Protocols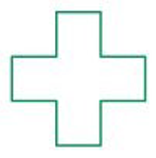 Hospital Grade Business Continuity Deep Cleans Pre and Post Stay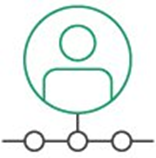 Senior Leadership Committee oversees all CLEAN TOUCH Activity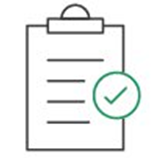 Audit with Suppliers and Partners
| | |
| --- | --- |
| | |
| Physical Public Spaces | Sanitisation in Distancing |
| | |
| Hand Sanitizer Stations | Online Compendiums, Menus and Information |
| | |
| Cashless Transactions | Declutter Unnecessary Items |
| | |
| Contactless Check-in, Cleaning and Room Service Delivery | High Touch Points Given Extra Attention |
BEHIND THE SCENES
| | |
| --- | --- |
| | |
| 100-point Checklist for Deep Cleans | We partner with Cleaning Experts |
| | |
| Workplace Health and Safety Protocols | Hospital Grade Business Continuity Deep Cleans Pre and Post Stay |
| | |
| Senior Leadership Committee oversees all CLEAN TOUCH Activity | Audit with Suppliers and Partners |
| | | |
| --- | --- | --- |
| | | |
| Physical Public Spaces | Sanitisation in Distancing | Hand Sanitizer Stations |
| | | |
| Online Compendiums, Menus and Information | Cashless Transactions | Declutter Unnecessary Items |
| | | |
| Contactless Check-in, Cleaning and Room Service Delivery | High Touch Points Given Extra Attention | |
BEHIND THE SCENES
| | | |
| --- | --- | --- |
| | | |
| 100-point Checklist for Deep Cleans | We partner with Cleaning Experts | Workplace Health and Safety Protocols |
| | | |
| Hospital Grade Business Continuity Deep Cleans Pre and Post Stay | Senior Leadership Committee oversees all CLEAN TOUCH Activity | Audit with Suppliers and Partners |